Mosaico V -Art For The Wall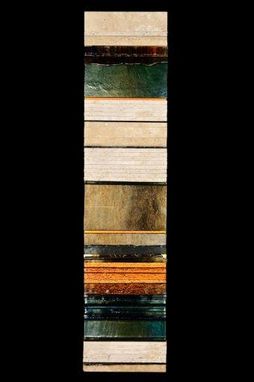 Contemporary art for the wall mosaic assemblage , mixed media: fused glass, glass on the edge,copper foil,antic color mirror,wire and reclaimed travertine stone.
backing MDF with walnut edge border, 4 keyholes, 2 horizontal, 2 vertical, to hang either way.

Dimensions: 8 " x 36" x 2"
custom orders available,color and different sizes.we will quote upon request.