Mother Earth Door Of Hope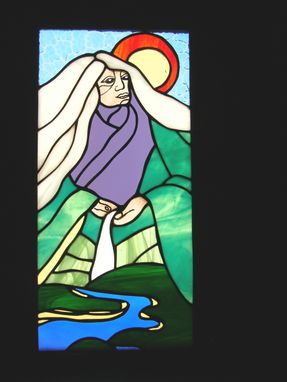 This stained glass piece is one of eight replicas of carved wood doors called Doors of Hope. The Doors of Hope were carved by a local artist for a shelter for abused women run by the Erin Kimball Foundation. I donate 25% of the cost to the Foundation.
Dimensions: 8 1/2" x 18"