Mother Of Pearl Cufflinks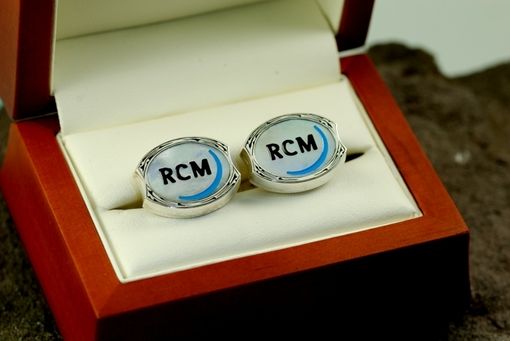 Mother of pearl inset into a sterling silver base. The mother of pearl was first shaped and milled with the RCM company logo and then filled with two colors of epoxy enamel. I then cast and hand engraved a sterling base for each cuff link and set the mother of pearl.
All of our products are handmade
by expert makers.
paul's review

• Feb 2nd 2016

Had a pair of quality cufflinks made and now going to order more for my company. Impressed with the quality and materials. a quality job all around.

Ammar A.'s review

• Aug 31st 2015

I worked with Bill for cufflinks project, it was a gift to a dear friend. The final result was exactly how I wanted, actually the cufflinks was a bit better from what I was hoping for.
Except a week delay because of the Arstin plater, but Bill was keeping me in touch with work progress which made me comfortable, that's how you feel when you work with a professional.
I'm so happy with the final product and I would consider Bill Reidesma for sure in future.

Braelin Y.'s review

• Apr 3rd 2014

I am very happy to have had the experience to work with Bill. He was very helpful answering my questions (and I had a lot of questions) and I got exactly what I was wanting. I would be sure to recommend him.