Mothers Necklace With Bar Pendant Key To My Heart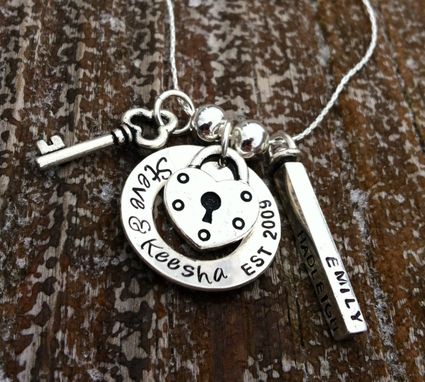 Personalized, hand stamped 'Key to My Heart' Mothers Necklace.
This design features one sterling silver bar that swivels to showcase the kids' names. It's professional grade, you'll know it when you see it, and feel how substantial this piece is in quality and appearance. Next we have a sterling silver (20 gauge) washer showcasing Mom and Dad's names, along with the year they were married. Hanging in the center is a pretty heart shaped padlock, and a skeleton key.

The necklace is sterling, available in 16" or 18" length.

Your jewelry will arrive professionally packaged so it's ready for gift giving.