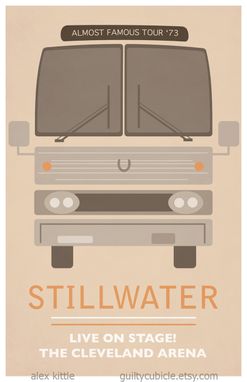 I'll design a gig poster for a band from a film, including any relevant text (venue, dates, etc). Designs are usually inspired by the movie/characters, but they can be more abstract as well depending on your preference. Image above shows a movie band gig poster I've designed in the past, with others on display in my portfolio to give you a feel for the project.

Digitally printed on matte coverstock.
Typically measures 11x17", other sizes are available also.