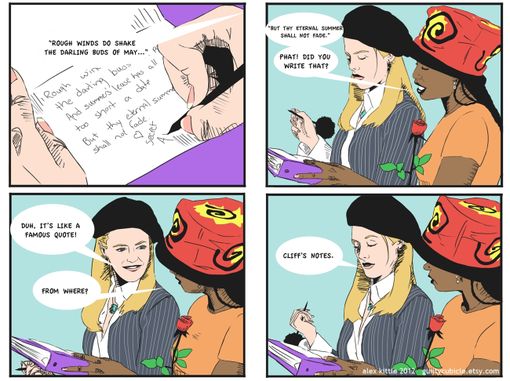 You choose a scene or conversation from a film or tv show and I'll illustrate it as a 4- to 8-panel comic, drawn in a sketchy style with flat colors. Image above shows a comic I've done in the past, with another example in my portfolio.

Printed on matte coverstock.
Typically measures 8x10 or 8.5x10 but other sizes can be discussed.