Murals, Trompe L'Oeuil & Faux Effects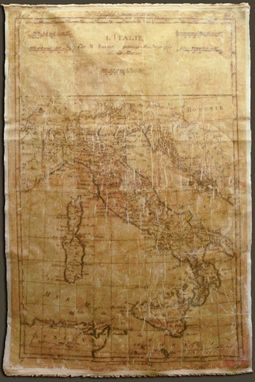 FAUX VINTAGE MAP

This piece is the product of a unique technique, initially a serendipitous result of an experiment, but then deliberately developed by the artist over several years to create original, faux effects.

Here, it is used to produce an aged, eroded finish to one of a group of images sourced from ancient maps. The finished works were applied like wallpaper to enhance the niche walls of an Italian restaurant in the prestigious Samoset Resort in Rockport, ME.

This same process may be applied to any image where a weathered look is desired.
The possibilities are endless.