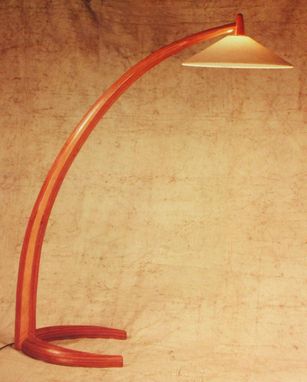 Astonishing piece in any living room
It projects the light from top down, so it will never hit as a direct light. It's perfect for behind a couch or a table.
The shade has a natural linen material applied to it.
110 V
Made in Baltic Birch, satin lacquer
Dimensions: Almost 7' tall
The shade projects the light around 4' from the back of the base.