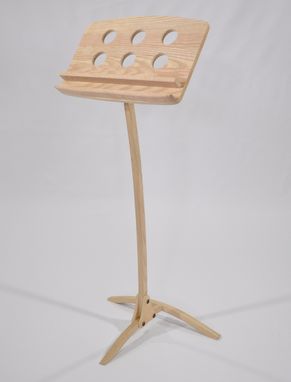 This custom music stand is crafted from solid red oak. Much more sturdy than it appears. We have nicknamed this piece the "orchid".

Music Pallet features both a music shelf and accessory shelf for tuners, pens, etc.


Dimensions: Music Pallet is about 18" X 14" ... height is made to order (of course).