"Nantucket Farms" - Limited Edition Giclee Print By J.L. Munro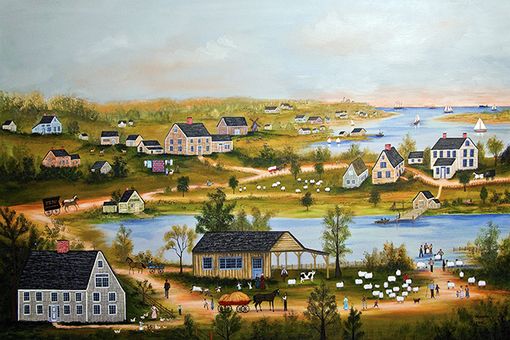 NANTUCKET FARMS - (Available in Small and Medium sizes)
By: Janet Munro

These certified archival giclee reproductions are made with the most advanced technology. They retain the minute detail, subtle tints, blends and feel of the original painting - and are of the same high quality as giclee prints being shown in major museums and galleries, such as The Metropolitan Museum (New York), Philadelphia Museum of Art and the San Francisco Museum of Modern Art. Janet Munro's original paintings are represented worldwide in galleries, museums, private collections and publications making this fine art reproduction process an ideal vehicle for representing her work.

Giclees portray Janet's work as she intended. Giclees truly recreate the same feel and vibrance of her original paintings.