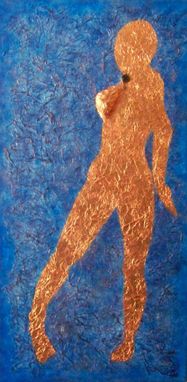 This art piece represents the beauty of the female body. Each piece in this "series" has a 3D component to it along with a small piece of jewelry imbedded.

The materials used are acrylic paints, paper, gel medium, variegated foils and jewelry. This piece measures 18x36.

Dimensions: Each piece may be recreated in almost any dimensions offered by standard size canvases.
All of our products are handmade
by expert makers.