State Of North Carolina Nc Shaped Cutting Board Any Size You Need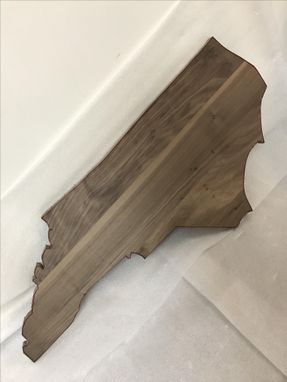 Offering these one of a kind custom sized NC, North Carolina shaped cutting boards.
I can also do any other state of your choosing.

I can also make these any size you need.

The one pictured is a giant 36" long x 16" wide at widest point. I have the following woods on hand ready to construct your piece.
Black walnut
Rock Hard Maple
Cherry
Oak

I can also get any type of wood you want if none of those are what you are after. I can make these from a cheese board size to as large as you want.