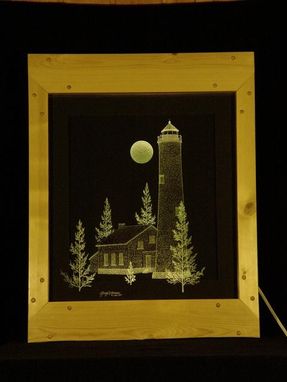 Northern Beacon is free hand engraved on 4 panes of glass. It is illuminated with lights from within the frame.
This is an actual light house on the shore of Lake Huron.
I used my artistic license and changed some rather dull
looking trees into ones with a little more character.
Dimensions: 4"X12"X24"