Not All Those Who Wander Are Lost - Lotr Tolkien Hand Stamped Quote Bracelet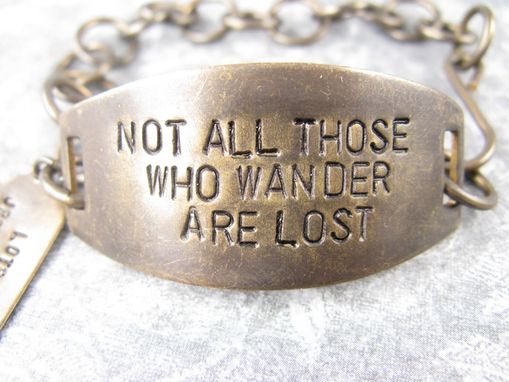 This bracelet has a quote from my favorite book of all time - Lord of the Rings by JRR Tolkien

The quote is hand stamped one letter at a time by me.

The quote is "Not all those who wander are lost"

On the side is a tag that says LOTR JRR Tolkien

The bracelet is all natural brass - no lead or nickel.

It measures about 7.25". It can be shortened or lengthened on request.
Dimensions: This bracelet will be 7.25" long unless you contact me prior to purchasing. I can accomodate different sizes