Note Card Pack Of 10, Pink And Cream Rose, Stunning, Cards And Envelopes In Plastic Sleeves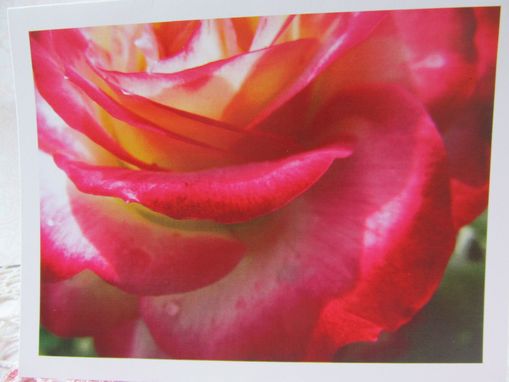 Pretty and delicate, this rose, with its pinks and creams edged with red.

Note that the color is a bit richer in real life than it appears in this photo of the photo. It will also vary based on the color of your monitor.

Need small gifts for your Bible Study group? These could work so nicely. Each card is individually packaged.

I have my cards printed professionally. Card and envelope is in a clear plastic sleeve and is perfect for gift giving or for your own use.