Obama And Lincoln Clear Glass Etched Thumbprint Stein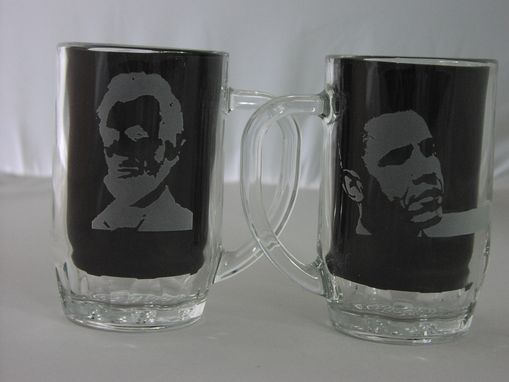 Clear glass etched thumbprint stein with image of president lincoln on one side and president obama on the other side.

Images on the stein reflect president obama admiration for president Lincoln. President Obama like president Lincoln appointed members of the apposing political party to his cabinet.
Dimensions: Thumbprint steins are 19.5 oz and 5 5/8" tall just the size for an ice cold frosty beer.