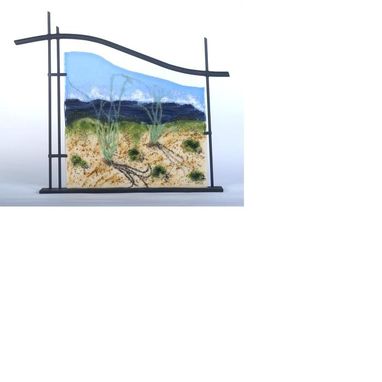 This unique piece of glass art has been interrupted in many ways. A dessert scene and an ocean scene, it is truly in the eye of the beholder as to what the glass really is.

This is just an idea as to what I can create in glass. Send me a pctures, let me know the size and the colors that you want.
Dimensions: 26" w X 28" H x 1/4" d.