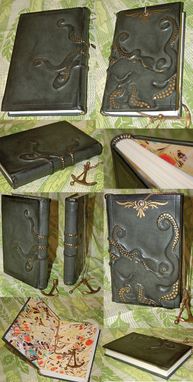 I introduce, Octavio. The curious sea creature of the deep that makes an occasional appearance when sailors and fishermen pass through his waters.
This 6x9 leather bound journal is decorated with simple line tooling and gold leaf paint. It boasts handmade marbled paper and a mixed text block of white drawing paper and parchment for writing.
Hand sewn head bands and an anchor on a chain for a bookmark that is connected at the top.