Oil Painting Of A Beautiful Waterfall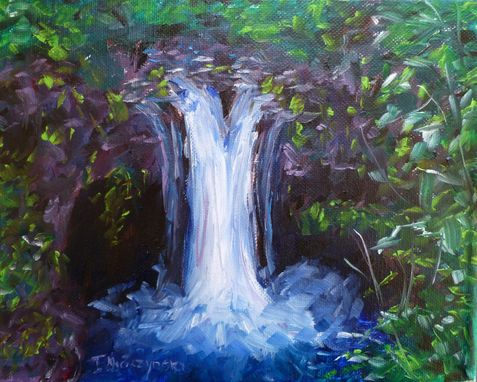 Oil Painting titled, And Than There Was Wonder. Canvas is stretched and unframed. The piece was created using a limited palette (6 colors used), completed in under 2 hours. And Than There Was Wonder is part of my "painting challenge month" in January 2013.

I've always had a love of waterfalls, the way the flow and the power behind them has always amazed me. I gathered 4 reference photos of waterfalls to use. Than I created about 5 thumbnail sketches and decided on which layout to use along with color choices.






Dimensions: Width - 10
Height - 8
Depth - .75"