Oil Painting Of A Crashing Wave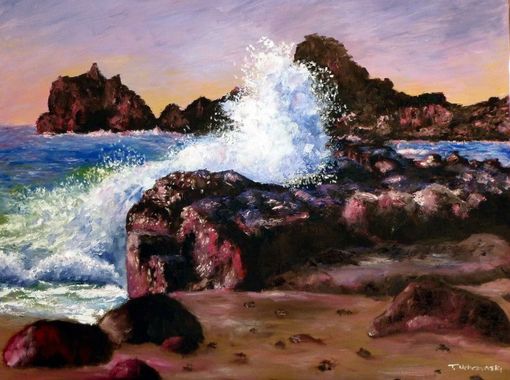 Movement of the Sea is what I titled this piece for a reason. I painted in piece in oil on a stretched canvas.

Water has always played a special role in my life, which is why I create many pieces involving water. I had many photos of the ocean I took from Florida and California from several years ago. I than found more photos of waves crashing onto a shoreline. One reference struck me deeply with the rocky shoreline.

I could feel the power of the wave, but I wanted more power throughout the whole piece. I painted the water with thicker paint versus the rest of the piece. My task was accomplished with the water. I kept the rest of the piece simple and as clean as possible.





Dimensions: Width - 30"
Height - 24"
Depth - .75"