Oil Painting Of Classic Nude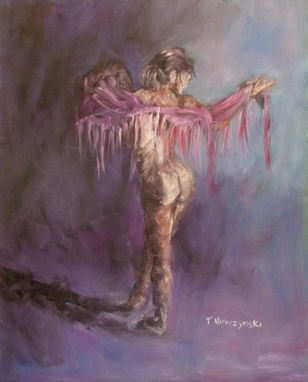 The title of this piece is Grace. The female form is so graceful with the curves and flow of each step. I wanted the angle to be just right on this one.

After I gessoed the stretched canvas I did a light sketch of the model. I knew I would a cool background against her. I brightened up the scarf a little and highlighted her skin where the most impact was needed.

Being fairly new to painting figures I took everything in layers of thin paint. My main concern was the flow of her body, keeping everything very loose.
Dimensions: Width: 16"
Height: 20"
Depth: .75"