Oil Painting Of Classic Nude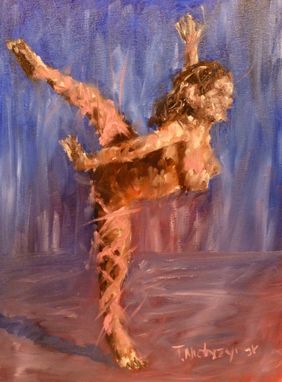 Figure painting has always fascinated me. As a challenge to myself I set out to try out figure painting. I've always loved movement in pieces, I wanted to despite that in a piece of art. Going through videos of dancers, choreographers and nude models I decided on one.

I left her face somewhat undeveloped for a reason. Her movement, grace and determination was my main concern. The human body is amazing in many ways. The muscles it takes to move a person to look graceful is amazing to me.

To get the loose movement I kept my brushstrokes loose as well. Doing that helped me to visualize her dancing better.






Dimensions: Width - 9"
Height - 12"
Depth - .25"