Old Coca Cola Framed Glass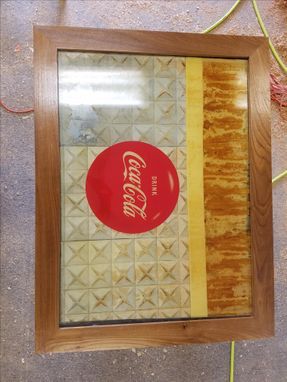 This is a piece of 3/8" glass that was in an old tavern in the town of Kittitas, WA. It was buried in a wall and found when we were replacing the glass above it.

It has been framed with teak and backed with steel sheet.

The total size is 41" long x 31" high. It weighs approximatly 60lbs


It is a one of a kind piece you will not find anywhere else. Perfect for the discerning Coca-Cola collector.