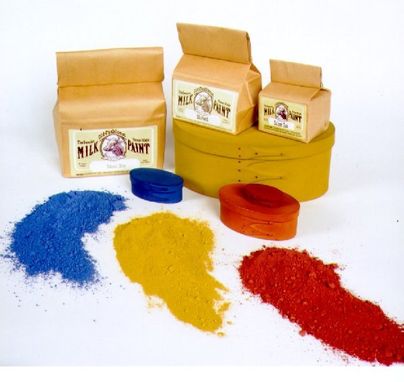 All natural, genuine milk paint. Zero VOC's.
In twenty standard deep, rich colors that may be mixed together to create many other custom colors. Easy to use- just add water and mix. Flat finish may be topcoated to attain various sheens.
For porous surfaces such as bare wood and raw masonry. Fine for woodwork and cabinetry. Add Extra-Bond in the first coat for adhesion to nonporous surfaces.

Dimensions: Available in powder form to make pints, quarts and gallons when water is added to the powder. Bulk sizes and trade pricing available.