Old Oak Table Top In Driftwood Finish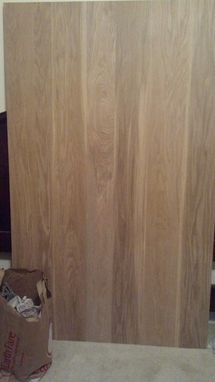 This top is made from 1-1/4 white oak and is 36" x 60", the final product has breadboard ends. It was finished in a grey wash coat and topped with 3 coats of water based poly.

The client needed it to fit on a metal base that they had purchased from a retailer. Getting the color just right was a tricky and time consuming process with many samples being sent out.

This is a dining table and will see daily use. The white oak is a great choice because of it's strength and hardness.