Olive Carcoat: Production Piece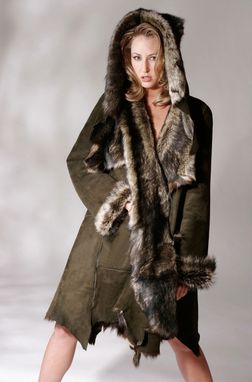 This is the most popular jacket available. It is easy to get in and out of the car, you can walk your dog with it or go out for dinner and look great. It flairs out at the bottom, so it looks just as good with a short skirt as with a pair of pants. It fall mid-thy for most women, just above the knee for the less tall.
Check for color. The olive is not available at the moment.
It has a hood.
Dimensions: It comes in P,S,M,L,XL