Small Glass Pendant With Olive Ginkos Design On Silver Snake Chain Necklace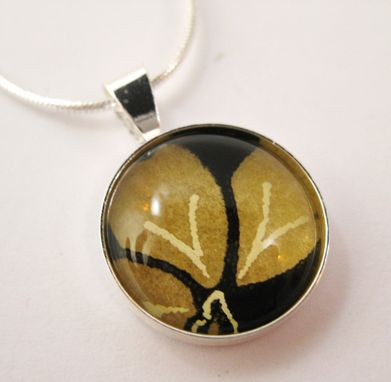 This cute pendant features a design with olive gingkos. The olive leaves are set against a black backdrop to make the neutral colors pop. I used a 16mm glass tile and set it on a circular silver bezel. This pendant comes with a silver snake chain necklace. Please specify the length that you want. The ones available are 16'', 18'', and 20''.

Each pendant is handmade, so there will be slight variations on the design. This necklace arrives in a small box.


Made in Beverly Hills, MI
All of our products are handmade
by expert makers.