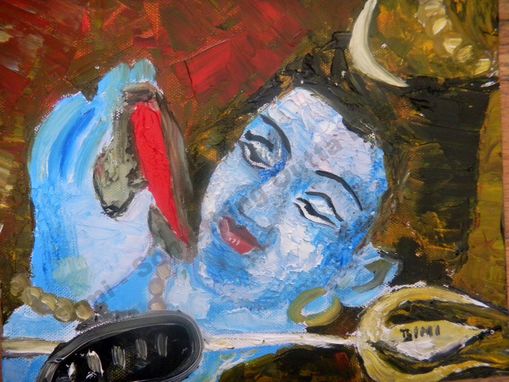 "Om Namah Shivaya"e
Om Namah Shivaya is known as the great redeeming mantra also known as five-syllable mantra


It means "I bow to Shiva." Shiva is the supreme reality, the inner Self. It is the name given to consciousness that dwells in all. Shiva is the name of your true identity- your self.

According to Hindu mythology there are three Gods who run this creation. The Brahma - who creates the universe, the Vishnu - who preserves the Universe and the Shiva- who in the end destroys the universe. Among the three deities, Shiva, though considered as
destroyer, also symbolize the - the inner self which remains intact even after everything ends.

In this mantra the chanter (one who repeats the mantra) bow to Shiva- his true self.

Om Namah Shivay is a very powerful mantra. It has been said about this mantra that if this mantra vibrates continually in your heart, then you have no need to perform austerities, to meditate, or to practise yoga. To repeat this mantra you need no rituals or ceremonies, nor must you repeat it at an auspicious time or in a particular place." This mantra is free of all restrictions.


OIL ON CANVAS
Technique - palette knife only

Size - 10"x 8"
Made in Ballybrit, Galway
All of our products are handmade
by expert makers.