On Eagles Wings Exodus Sculpture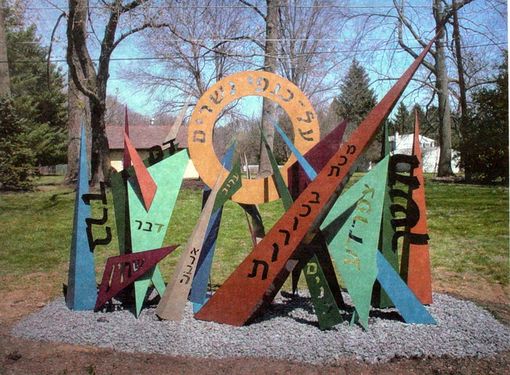 Made for a private collector in Philadelphia, Pennsylvania, this sculpture represents the Jewish people's exodus from Egypt. Hebrew texts tell of the 10 plagues facing Egyptians if Jews were not freed from persecution. The circle represents the higher power lifted up on eagles wings, surrounded by the sharp angular shapes representing the collapse of an empire. Spotlights shine internally and surrounding the sculpture, making for an ever-present view.

Dimensions: Multi-dimensional.