"On The Top Of The City" | Oil On Canvas | 24 X 48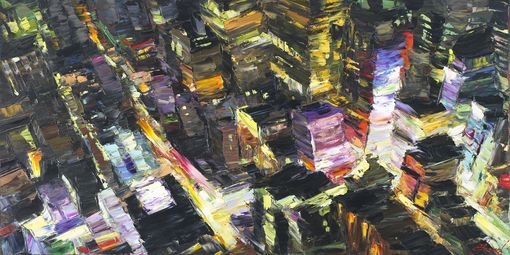 Elena Bond
"On The Top Of The City"
Oil on Canvas
24 x 48

Elena Bond was born in Russia in the beautiful old city of Samara on March 20, 1965 to a military doctor and a classical pianist. Elena started drawing at a very early age, using everything from a pencil to her mother's make-up. She came from a family of artists where her great-grandfather and grandfather were both artists.

In her painting, she has tried many styles and techniques, from simple still life and portraits to difficult, philosophical, multi-figured art. Whatever she paints, her main goal is to be honest and to love what she creates. With the dismantling of the Soviet Union life changed — the divisive issues of nationality and religion resulted in the loss of wealth and stability for so many Soviet citizens. Fortunately, in 1999, Elena's family won a Green Card Lottery and immediately moved to the United States, where Elena was able to resume her painting both recreationally and professionally.