One Of A Kind Crochet Handbag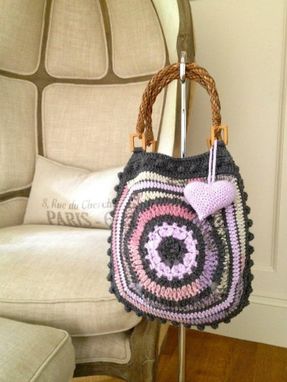 One of a kind Crocheted handmade bag designed by AnnooCrochet.Beautiful shades of Heather Grey and lavender
This stylish bag is lined with a beautiful sturdy grey cotton fabric. It has beautiful Bamboo style handle.
The bag is adorned with the signature heart from AnnooCrochet Designs.
Fashionable functional and durableThis hand bag complement any wardrobe with elegance.
They are must haves and keepsakes!