One-Of-A-Kind Geode Pendant In Sterling Silver With Cubic Zirconia Accent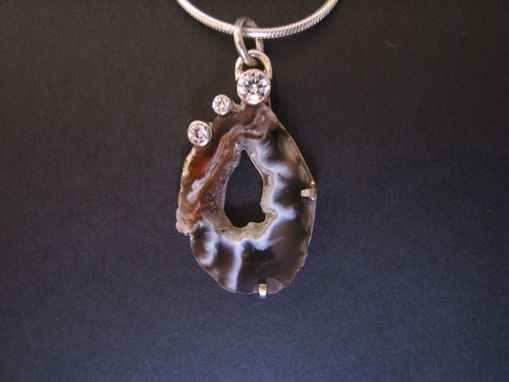 Did you know that individual geodes are like fingerprints, each one is unique.
My design for this geode positions the bright white cubic zirconia as striking prongs, holding the geode while minimally impacting its natural shape. This one-of-a-kind statement piece will equally complement a cocktail dress or a pair of jeans. The substantial 16" cobra chain is included.