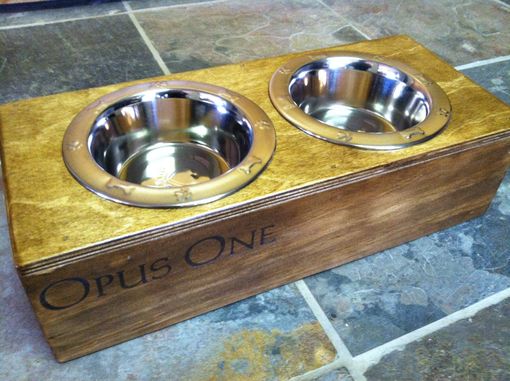 We know your dog deserves the best, and that you want a dog feeder that complements your decor. Our Dog Feeders are handmade using genuine wooden crates from renowned wineries world-wide. Finished with cabinet grade lacquer and featuring embossed, stainless-steel bowls, they are both durable and beautiful.

This Opus One Dog Feeder is lightly stained in Provincial, and measures 15"x6.5"x4". 16oz bowls.

Need a different size or color to complement your decor? At Alpine Wine Design we welcome custom orders. Please contact us with your request.