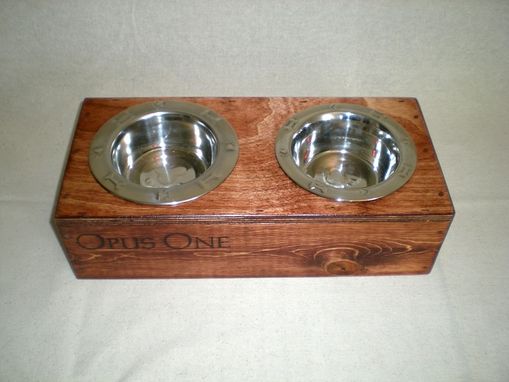 At Alpine Wine Design, we strive to mingle art with function through the time-honored craft of woodworking. Here at the shop our dog is family, and we understand that yours deserves the best, too. Our Dog Feeder has been handcrafted from genuine wine crates and showcases the emblem of the refined Opus One winery founded by Robert Mondavi and Baron Philippe.

Features 2, 1-pint embossed stainless steel bowls. Have more dogs? Be sure to consider our 3-bowl feeders, as well as our feeders for smaller breeds.

Love a specific wine or place? At Alpine Wine Design, we welcome custom orders and have crates from many wineries available. Please contact us with your request.