Oriental Inspired Tea Table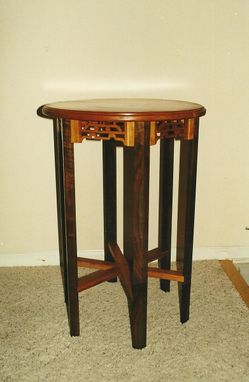 Oriental inspired tea table made of cherry and walnut. Great table for a living room to hold a nice reading lamp or as a stand for a favorite piece of artwork.

Choice of different wood available and decorative panels can be custom designs to suit customer's specific taste.


Dimensions: 18" diameter x 27" tall