Original Diamond & 18k Wedding Set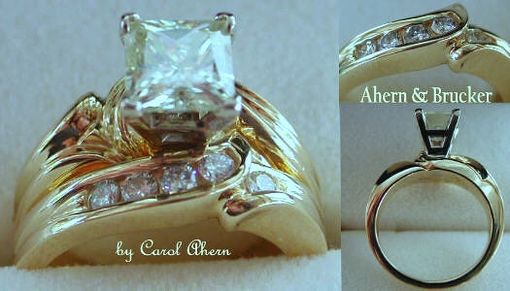 Original" 18k hand fabricated 2 piece wedding set size 5.5 (we can resize) by Carol Ahern, Master goldsmith & designer.

The ring is a flawless masterpiece and really should have a really nice D color diamond or other premium colored gem stone.


This ring is set with vs-e-f side diamonds and shown with a 1ct princess cut simulated (for sample purposes). The simulated diamond comes with the ring but...

We will set your dimaond or provide one for you as a seperate purchase. THe minimum grade we will use is a VS-e-f.

Please e-mail me with questions regarding this offer or, regarding the purchase of a limited edition.
Dimensions: Size 5.5 2 pieces