Original Mixed Media Painting For Sitting Room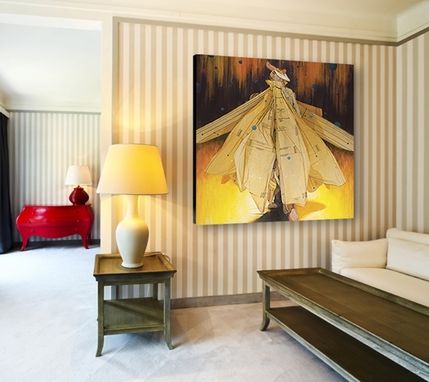 This project features an original, site specific painting for a sitting room adjacent to the formal dining room.
The client was looking for an edgy, bright piece to accent the space.
This painting is 48x48, acrylic and paper sewing patterns on canvas, and is from my Double Bind series depicting the female figure as an agent of revolt, stoic martyr, or mystical being.