Original Oil Painting "Cabin Creek"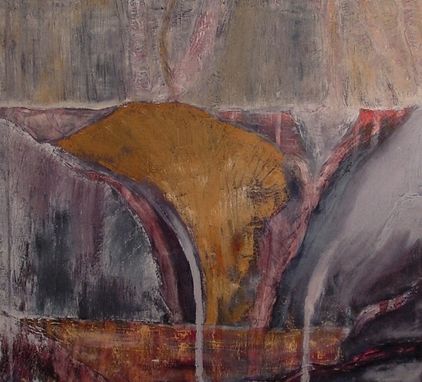 This is an original oil painting, ready to ship. The image originated from a waterfall in Virginia. I camped nearby several times, and took photographs and made quick sketches on site. Afterwards in the studio, I felt that the surrounding greenery overwhelmed the structure of the falls, so I deliberately left all green out of the final painting.

The paint is applied both thinly and with a heavy impasto, and the texture was further defined by scraping and wiping away some of the paint to reveal the layers underneath.

This painting is 34 inches square. it is framed in a simple black metal frame, but can be purchased without the frame.