Original Oil Painting "Poplar Creek"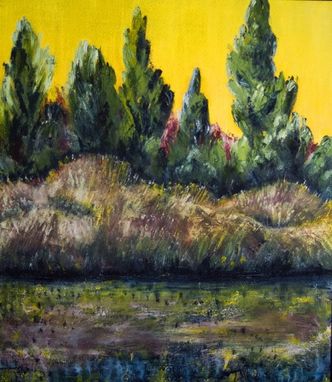 This is an original oil painting, ready to ship. The image is totally a fantasy. The paint is applied fairly thinly throughout most of the painting, and the texture is enhanced by wiping off paint to expose the layers underneath.

This painting is 34 inches high by 30 inches wide. It is framed in a simple black metal frame but can be purchased without the frame.