Original Oil Painting "Tanglewood"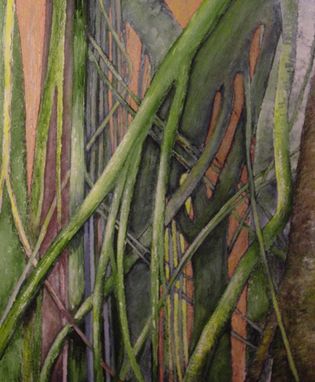 This is an original oil painting, ready to ship. The image is based on a banyon tree in Key West, Florida. I love the way the banyon tree grows, and have returned to this image several times.

This painting is 34 inches high and 30 inches wide. It is framed in a simple black metal frame, but can be shipped without a frame.

The style is impressionistic, with a certain amount of impasto to give it texture.