Oui, Paris Recycled, Crate Box Clock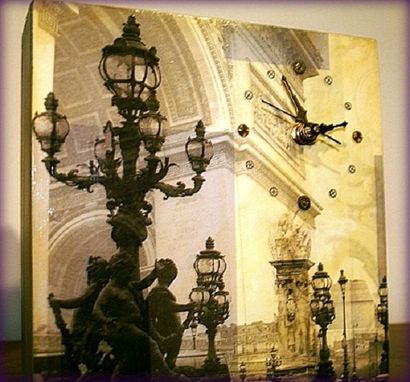 Recycled, Wooden Crate Box is painted a lavender dove gray, and decoupaged in paper which features Statues On The Pont Alexandre III Bridge In Paris France. Antiqued and glazed. Clock face is accented with gold plated watch gears and hardware.

Measures 7.5" x 7.5"
Can be set on its base or hung on a wall.