Outdoor Gazebo With Custom Mouldings & Trim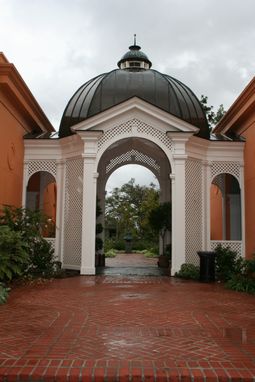 This outdoor gazebo is located in City Park in New Orleans, LA. It features custom mouldings, trim and lattice work along with an arched metal dome overhead. The intricate millwork can be duplicated for both interior and exterior residential or commercial applications. This is one of the landmarks of the Pavilion of Two Sisters in City Park, the city's largest and oldest parks.
Dimensions: Custom measurements were taken for this project.