Outdoor Reclining Rocking Chair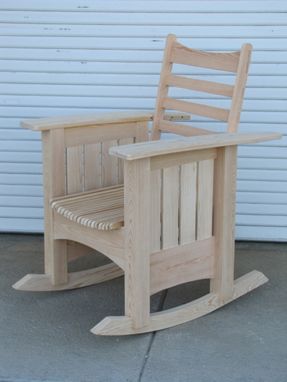 Designed for a client in New Jersey, the chair is a fair approximation of the ultimate in relaxation. It rocks. It reclines. And it doesn't have to be dragged inside if it rains or snows. It's made of cypress for weather resistance, but it'd look great in teak. And cost a LOT more.
Dimensions: 38 inches tall, seat is 20 inches by 18 inches.