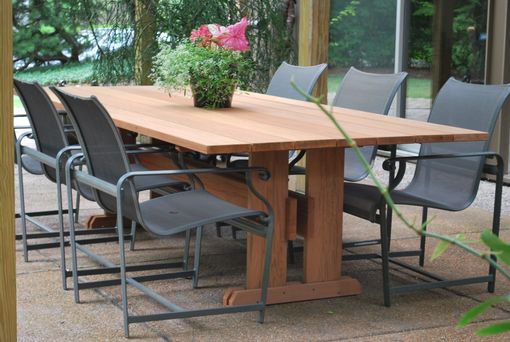 Outdoor table made of reclaimed redwood.

I prepared this table as a kit for the client. All the pieces were prepared for simple assembly with screws. The clients love the fact that they could be a part of the making and save some cash too! I furnished it unfinished. They applied an outdoor finish.

I can make these at different price points depending on choice of material and finish. Size is variable.