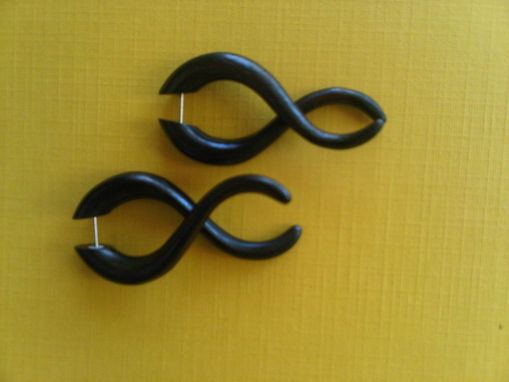 Horn Pippa Contoured Gauges

These organic earrings are about 1 1/2" inch in length. These earrings as well as others will really cause a stir. Everyone will want to know if you really have huge holes in your ears, do they hurt and where did you get them. You can simply smile at the illusion that you have gauged ears when you really don't!

These are ABSOLUTELY ELEGANT!!!

* Details:- 1 1/2 in. length- For pierced ears- Surgical Steel Posts

* Also available in Ivory. See other listings.

These definitely strike a conversation!

Excellent carving, quality, and value!