Painted Steel Stair And Balcony Railings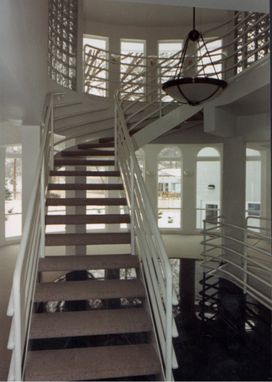 Our customer wanted a stair to appear to be floating in his entrance foyer and we assisted in a design that would allow for support to come from the side of the stair. The steel tube infill is offset from the posts for a unique look. This style was repeated several times in the home.
Dimensions: The stair shown goes one floor. Above it was a spiral stair that went up one more story.