Painting: Armadillo On A Desert Path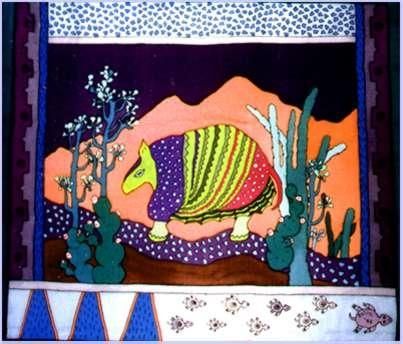 Handpainted on Silk, Original Design,Serti Resist technique. Offered mounted on posterboard backing with or without an outer frame; or as a soft hanging with top insert for a rod; or as a pillow backed with silk noir fabric with an opening for the movable inner pillow.
Dimensions: 18" x 18"