Painting: "How Many Ninja?"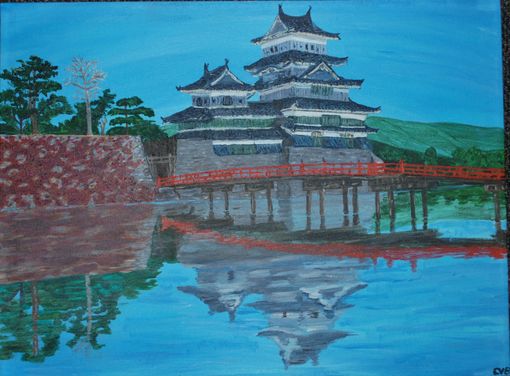 This painting of a castle in Japan (unfortunately, I don't remember the name of the structure in question), was done for a friend of mine, as a commission--a gift for his girlfriend who actually took the original photo. (Unfortunately, I don't have the photo on this computer)

She loved it. As for the title? Well, I was feeling playful at the time. I also looked at a lot of Japanese calligraphy at the time, as well as prints and Japanese paintings and scrolls as well. I tried to imbue this piece with some of those styles and appearance, and overall, I think I was somewhat successful.

12"x16"