Portrait Painting Of "Old Man With Beard", Impressionist Syle Watercolor On 140 Lb Arches W/C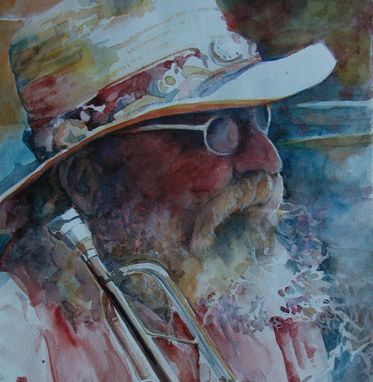 This watercolor painting is of a colorful gentleman who was sitting on a painted bench at Laguna Beach near the ice cream store. He was playing his trumpet and smoking his cigarette. He gave me permission to photograph him. The flowing beard and the cigarette smoke are reminiscent of my grandpa. The button bedecked hat brings this man into the 60's. Perhaps you would like to have someone you love or have seen in another country or a small town character made into a painting for your living room or den.
The cost depends on the size.