Parsons Bench, Handcrafted From Reclaimed Wood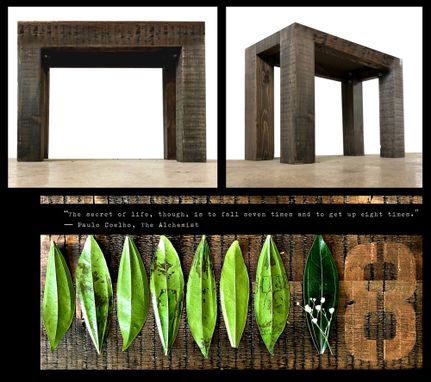 The Parsons Style, where the legs and top are the same width, created during a design class taught by Jean-Michel Frank at Parsons in Paris in the 1930's.

Our handcrafted solid wood furniture in this collection has balanced proportions, straightforward lines and flush, squared-off legs.

Artisian selected planks of salvaged, old growth wood milled from beams
that were structual supports of century-old Midwestern American buildings and barns. Handcrafted reclaimed wood tops are complemented by balanced wooden legs. Green Furniture for Sustaniale Living.